…DA ME SUITES REFLECTS ALL THE ROMANTIC CHARM AND MAGIC OF ROME…
Rooms feature a modern design. Equipped with everything you need to make your stay an unforgettable one. They guarantee a total comfort.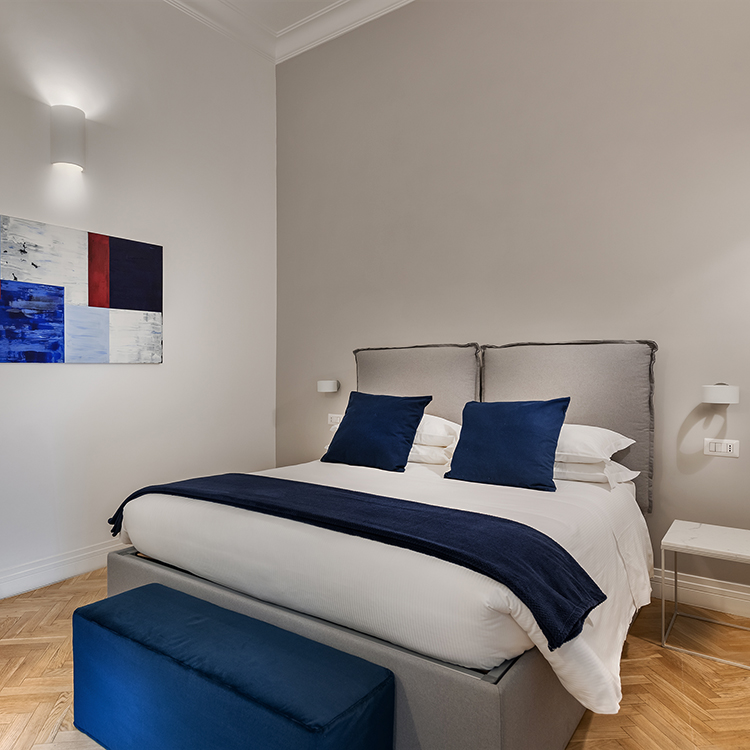 The rooms are equipped with flat screen TV (with international channel and Netflix), free WiFi, mini-bar, safe, air conditioning, kettle with herbal teas. In the private bathroom, you will find : hairdryer, hand-held soap, shower-bath and courtesy set.
The Superior Rooms feature a modern design. Equipped with a comfortable double bed, comfortable and spacious bathroom with walk-in shower. The average surface area is about 19 square meters. This is a spacious and well-appointed room, which guarantees accommodation in total comfort for those who want to stay in Rome.